HMP Marine Construction, LLC is professional marine contractor focusing on both commercial and residential marine and shoreline projects.

We design and build the highest quality docks, boathouses, seawalls, retaining walls, and boatlifts for our waterfront customers.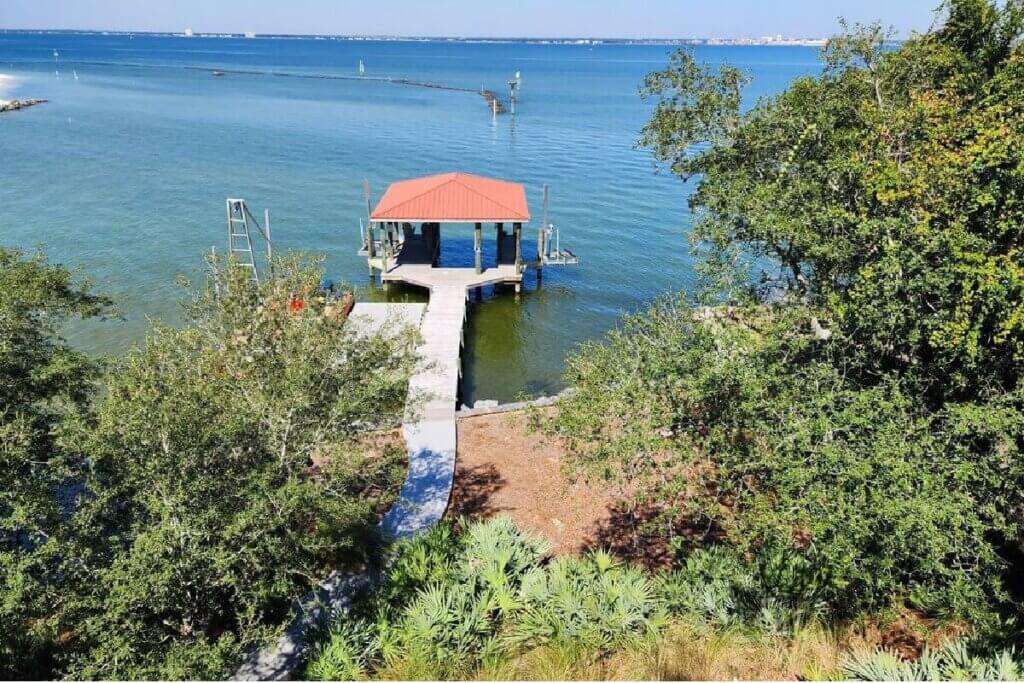 Custom Designed Docks, Piers, Boatlifts, Boathouses, and Seawalls
Our custom-built marine projects utilize modern materials and superior construction techniques for years of reliable service.
Our experienced team of artisans, designers, and Pensacola dock builders work together to continual focus on structural quality, integrity, aesthetics, and service. For all of our marine construction projects, we use premium synthetic materials, accessories, and products that work to enhance and protect your waterfront or shoreline property.
Dedicated to Quality Construction and Superior Customer Service
Our main goal is satisfying our customers' needs from the first call through the completion of each and every marine construction project.
We are properly licensed and insured in compliance with the Jones Act and US Long-Shore & Harbor Workers Compensation Act Insurance. We hold current Certified Marine Contractor's licenses in Escambia and Santa Rosa counties and are members of the Florida Marine Contractor's Association (FMCA). We challenge you to find a marine contractor more dedicated than HMP Marine.
Call the Experienced Team at HMP Marine Construction, LLC
Contact us today to discuss your marine construction project needs and see how our methods and materials can help you achieve the long-lasting results you deserve.